Sunny Florida kicking back to old school classics, whats not to love.  Tessa and Daniels love of American Country and classical retro was shining through in the music alone on their big day.  Black & Hue Photography were behind the lens capturing the tattooed lovers and their soulful style.  We just love these guys. In the words of the King himself  "When I first saw you with your smile so tender, my heart was captured, my soul surrendered."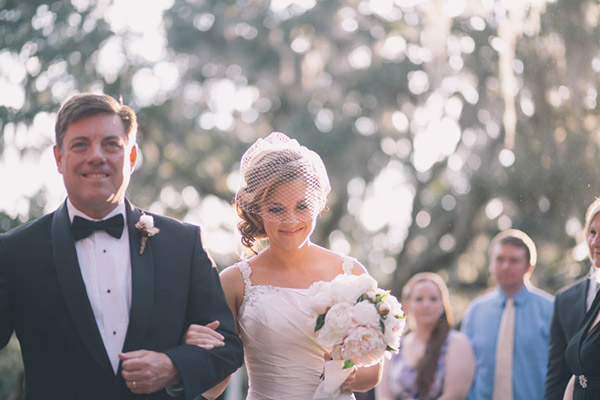 What was your inspiration for your big day?
We wanted a simple, classic style with the skinny ties and the basic design of my dress but really show our style with the details such as my flowers, the antler and florida style decor. We walked down to Johnny Cash, Elvis Presley and danced to John Prine.
What was most important when planning your day?
The most important thing to planning our wedding was for it to be "us". It's so easy to get wrapped up in all ideas and inspiration from different weddings and styles that are all beautiful, but I just really wanted it to be OUR taste and style and not look back and wish I had done it different.
Style/Theme/Colour Palette?
We mixed our love for American rustic style with a classical retro. I didn't want a lot of flashy colors, which is why we did just black and ivory for our colors and had our flowers really bring it together.
Best thing about your day?
The best thing about our day was really truly having our closest friends and family there witnessing our commitment to each other. Drinking whiskey, champagne and sharing those moments will be lasting memories. And that's the best advice I could give a bride is don't over do it.  Our family and friends who had never met and came from all over the country, walked away as ONE huge family and that was the best thing of all.
Any advice for future brides?
Don't lose yourself in the planning and don't lose yourself the day of. The smaller we made our wedding, the more enjoyable the planning was and I definitely enjoyed our day more.