Gorgeous Greta from Vela images is sharing the love with us this Monday, with a beautiful Summer Auckland wedding. Daniel and Sarah we're married at the Maclaurin Chapel, university of Auckland. Followed by the reception at 'the Northern Club'. I'm loving the stunning images taken in the lush green grounds. Check below to see all of the vendor information and Daniel and Sarah's story.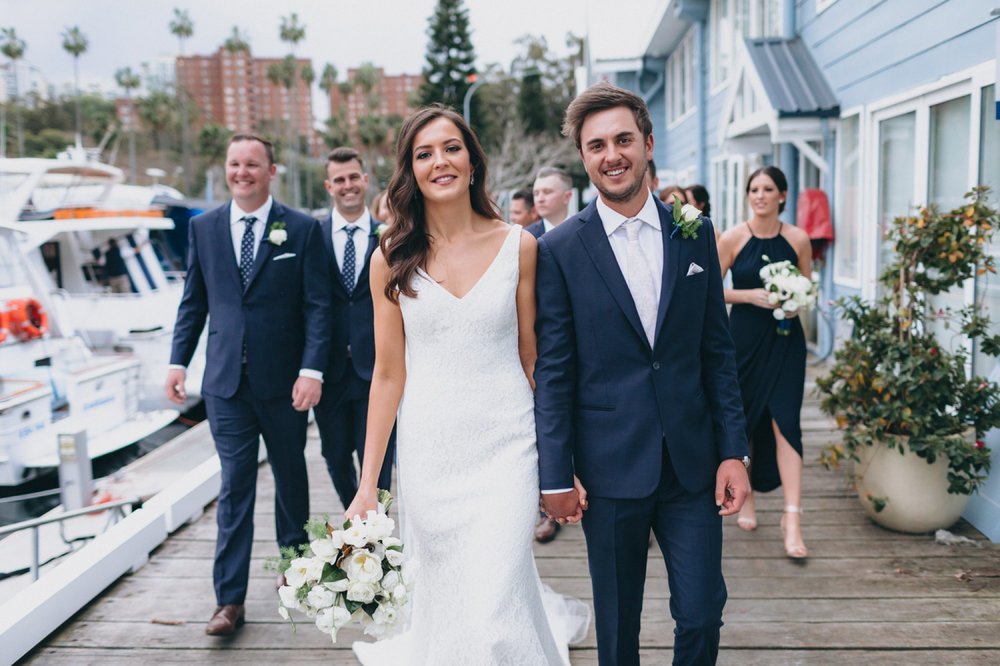 Dress designer? Martina Liana. Bridesmaids? Amsale from Bloomingdales. Groom's men's Suits? Working Style, Groomsmen? Working Style, Accessories and shoes for all four? Bride's shoes – Monsoon UK, Bridesmaids: Alex + Alex, Hair and make-up? Ashlee Kellett, Beautified, Vehicles? First Class Classics, Ceremony venue? Maclaurin Chapel, University of Auckland, Reception venue? The Northern Club, Celebrant? Reverend Uesifili Unasa, Flowers? Leaf & Honey, Cars? First class classics, Cake? Eve's Pantry, Rings? Walker & Hall,
Music – Ceremony? "O mio babbino caro" – Puccini, First dance? "If I Ain't Got You" – Alicia Keys, Any other special songs? "Singing in my Soul" – Fly My Pretties for signing the registry. Entertainment? The Musical Island Boys – barbershop singers during dinner, Black Salt band for after dinner dancing. Most memorable moment? The whole day was so memorable that it's impossible to choose a most memorable moment!
Most emotional moment? Saying goodbye to my Grandparents after the ceremony. My Grandmother passed away soon after our wedding, so it was very special to have my Grandparents attend. The moment you laughed the most? Finding out that my parents had booked the Musical Island Boys to sing during dinner as a surprise. How did you meet? We actually met in 2002 at university and were friends while we were studying. After graduation I moved to New York and we lost touch until I moved back to New Zealand. When I got home, Daniel took me on a date to see Alice in Wonderland at the movies. We married 1000 days later.
How did the proposal go? The proposal was amazing. We were on vacation in Portugal and visited a beautiful little town called Sintra, which is a World Heritage site and actually the town that Disneyland was modelled on. There are two castles and a palace that you can visit there. We were visiting the Moorish castle, and Daniel proposed in the highest turret. It was very exciting as I had no idea that he was going to propose and Daniel had even chosen a ring and asked my Father's permission already