Happy Monday Lovers. This beautiful wedding comes to us from Vela images. Esmee and Will We're married at St Marys Old Chapel in Ponsonby followed by their reception and The Mantells Mount Eden. The stunning bride wore a divine French lace dress by Cymbeline and matched it with a gorgeous Navy floor length bridesmaids dresses from Misguided online (they offer free shipping to New Zealand and Australia). Esmee has shared all the the gorgeous details of their day with us. Enjoy the Love. Most memorable moment? Too many to pick one, the whole day was amazing and far exceeded our expectations.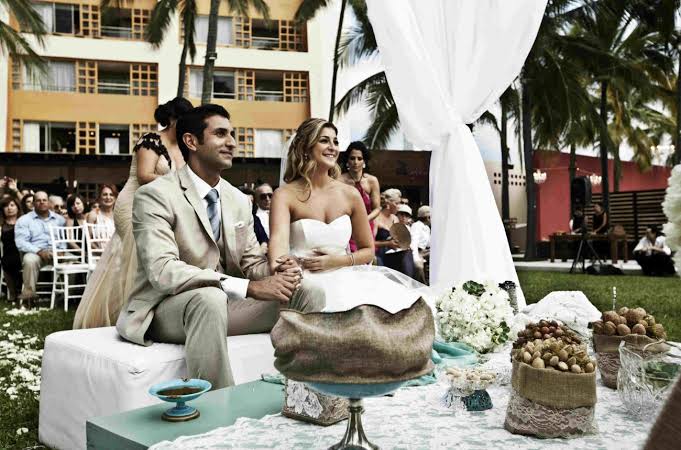 Most emotional moment in wedding
The moment you Laughed the most? We had to go back to where the bridal party got ready (Mollies) for the wedding photos as it was too windy outside. Their cat – an angry looking Persian called Sumo – decided he wanted to be in the photos too and kept ambushing the bridal party as we were trying to pose for pics. It was so hard to keep our composure – he kept racing through the shots and we were all scared he was going to jump on our back! We have a few nice pictures of him now…he's very photogenic.
How did you meet? At a party in high school, he was dropping off his little brother and we got to talking…the rest is history. How did the proposal go? William proposed to me on a rooftop on what was probably the coldest night in Auckland. I kept wondering why he was trying to lure me up there – I thought he was going mad! Thanks Esmee and Will for sharing the Love and Greta from Vela Images for the feature. Vendor LOVE – Groom's men's Suits – Working Style and Frank Casey. Bride – Dress – Cymbeline, Vintage headpiece from Rue de Seine, Bridesmaids hair clips from Mimco, necklaces from Diva,  Hair – Stacy Lee Ghin, Make-up – Stacy Lee Ghin, Vehicles – We used the groom's dad's black Chrysler (for the groomsmen) and we hired an old black Daimler from First Class Classics as the bridal car. Wedding planner – No – all done by me, William, my amazing mum and my mother-in-law.
We were the dream team! Celebrant – Father Peter Tipene. Flowers – All done by the very talented Naomi at Leaf and Honey – we had lots of pretty flowers, pink Peonies, roses etc. We also used lots of lovely crystal and silver vases which belong to William's grandmother. Cake – A two-tier Greek Coconut Lemon Syrup cake made by Kiwi cake girls.  Rings – Wedding rings were made of rose gold and were designed by us. We had them made by the Auckland Ring Company. Music – Walked down the aisle to Cannon in D, signing of Registry was to Neil Young – Harvest Moon, and we walked out to U2's Beautiful Day. First dance? Elvis, Can't Help Falling in Love. Entertainment – Two family friends played an acoustic guitar set for our guests at Mantells while the wedding party was off taking photos, dinner was followed by a DJ – Andy Wilson.