1. Move, Everyday
 Whether it's taking a walk with friends, going to a boot camp session or dancing around the house to your favorite song- do SOMETHING every day! This will be an extremely busy time for you which is why planning is key- write your training schedule in your diary and treat it like you would a cake tasting appointment or venue viewing. This date with yourself will get you in great shape, keep your energy levels up and keep your stress to a minimum.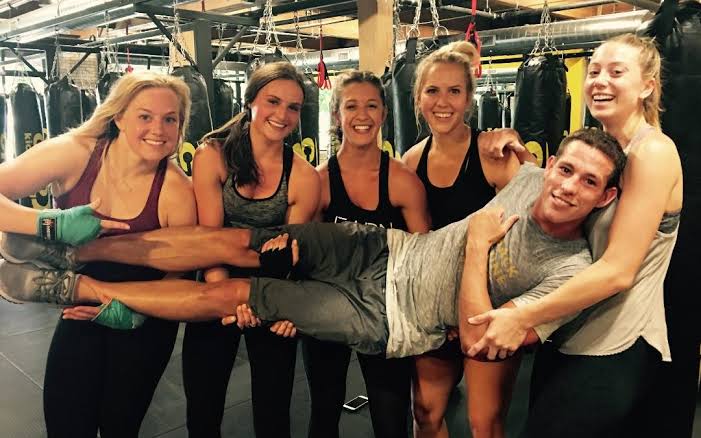 2. Eat Well 
Have 5-6 small, balanced meals each day, 3 main meals and 2-3 snacks in between. Always start the day by eating breakfast within 45 minutes of waking up. For your lunch and dinner use the 40-30-30 rule. 40% of your plate should be filled with vegetables, 30% with carbs (pasta/potatoes/rice) and 30% with protein (meat/fish.) Snack on fruit, veggie sticks and hummus or crackers and cottage cheese.
 3. Water, Water And More Water 
If you want to lower body fat, flush away cellulite, improve your digestion, get rid of dark circles under your eyes and feel fuller for longer- water is key! Invest in a drink bottle that you can keep with you everywhere you go, sip regularly and aim to drink at least 4 bottles each day. To start on the right track each day- fill your bottle and keep by your bed and drink half of it before your feet hit the floor in the morning. 
Article Written by Sweat camp NZ. Want to get in shape? Contact them HERE, and ask them about their awesome Boot camps. We have more fantastic tips coming from Sweat camp NZ. To help you stay on track leading up to your big day and onwards into your new life. Enjoy the fitness!! Images thanks to – Fits po forever, Snap guide, cupcakes and cashmere, wellness water distribution, we heart it, Whole living, Healthy recipes for weight loss tips, fitness magazine and coeurde caramel. Love that Inspiration. Thanks again Sweat camps NZ.